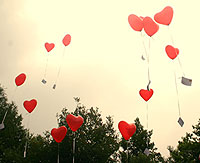 If we overlook to say that phrase to anybody special in our life and miss out on great relationship, there is always a day that give us the first opportunity, or even a second chance that almost never goes wrong. Valentine's Day is the day of everybody's love, a love in all its forms and meanings. It's more than red roses, chocolates, and gifts. It's an opportunity to celebrate love for our beloved one in our life and most importantly, let them know about it. It can be our spouse, families, mother, father, friends, and the list should be endless.
Some of us might simply plan to buy some roses, then perhaps an intimate candle lit dinner with our beloved one. Some might present a little gift or treats for our children, spouse or maybe a visit to orphanage to give some care and support. And some of us maybe just want spend more time together. Love should be celebrated anytime, need no particular day, still, Valentine's Day is a momentous time to celebrate the glorious year all along for the emotions and senses of fascination of each other. The options are many, it's about your own heart content to express and spread the love. Let's don't miss it this time.
– – – – –
Kedis Restaurant at Villa Seminyak Estate & Spa invites you, lovebirds, to celebrate your most romantic occasion of the year and make this February 14 a date to remember. Kedis Restaurant tempts you to dine with a special set menu full of dishes designed to truly melt the heart.
Starts with the appetizing "Mango and Avocado Tartar" with ocean crab meat, ruccola lettuce, baby sprout and cranberry emulsion to tease your taste buds before savoring our special "Lamb Rack Persillade"—a grilled lamb rack with rosemary sauce, roasted capsicum, and purple potato mousline.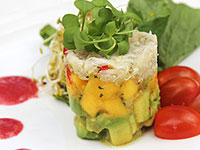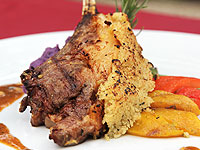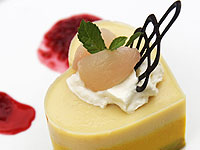 The dinner is complete after you taste the dessert of "Mango and Lychee Mousse"molded in heart-shaped with raspberry compote to accentuate the color of love. A Valentine's Day celebration in Bali is never been this romantic.
Reservation: please call 735566 or email: [email protected]
Need a special arrangement? Just let us know.