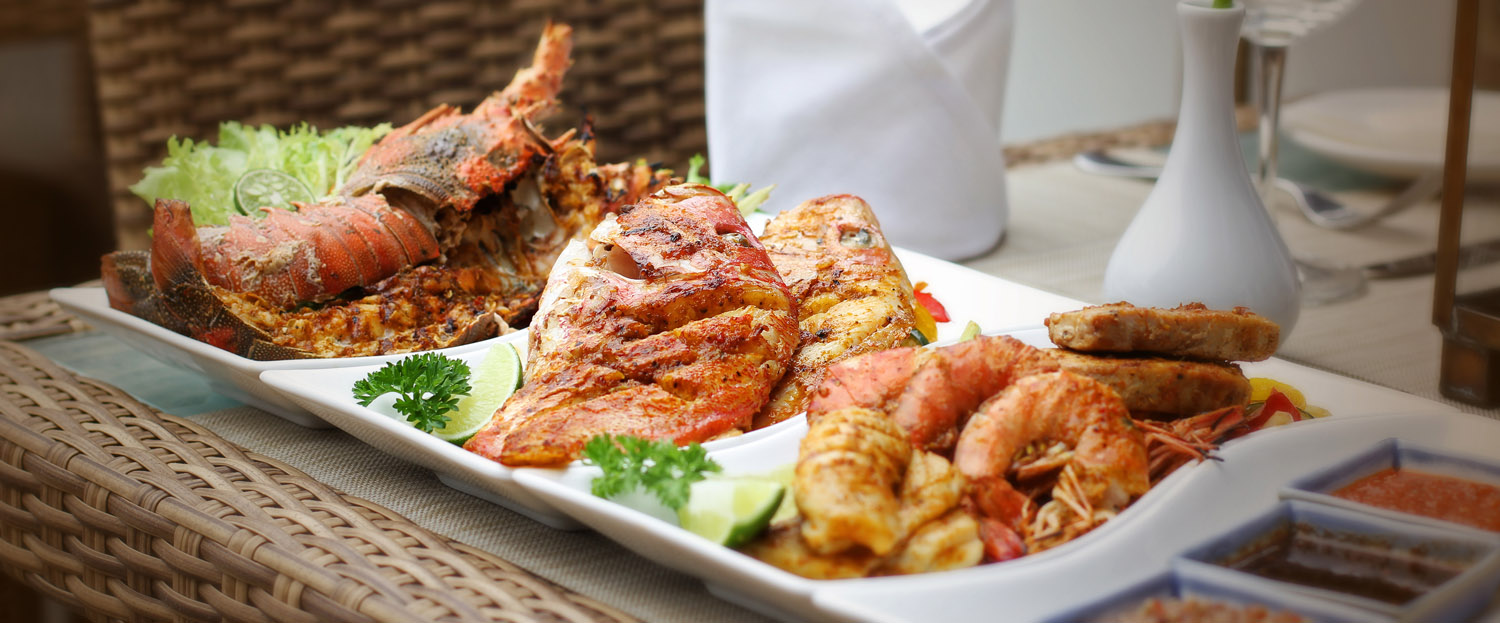 The Balinese seafood recipe on this post is called The Pearl of the Bali's Sea which is one of Pencar Seafood and Grill's signature dishes. It is from their daily catch that made the taste of the seafood fresh, a combination of Balinese seafood including grilled rock lobster, char-grilled river prawn, blackened seared tunaloin, baked whole baby fish and squids, served with sambal and traditional Indonesian fried rice and sauteed vegetables.
At Pencar Seafood and Grill, The Pearl of the Bali's Sea is the favorite choice of honeymoon couples and families. So, it is a great dish if you plan to cook for your partner or your family for a normal dinner or special occasion.
This recipe serves 2
What are the ingredients of the Balinese seafood:
400 gr fresh baby lobster
100 gr river prawn
80  gr tuna fillet
400 gr baby snapper
100 gr calamari
15 gr Lea & Perrins sauce
35 gr lime juice
15 gr salt
2 gr pepper
45 gr seafood marination (see below ingredients and cooking method)
40 gr mixed lettuce – for garnish
Seafood Marination
What are the ingredients of the fish marination:
200 gr bumbu genep
100 gr sambal ulek/tomato chili sambal
100 gr tomato ketchup
50 gr chili sauce
40 gr chopped garlic
50 gr coconut oil/vegetables oil
25 gr salt
10 gr pepper
How to cook the fish marination:
Heat coconut oil into a sauce pan, add chopped garlic saute until golden brown
Pouring bumbu genep and sambal ulek bring to boil, add tomato ketchup and chili sauce stir nicely and simmer for a bout 10 minutes
Add salt and pepper stir nicely while check the taste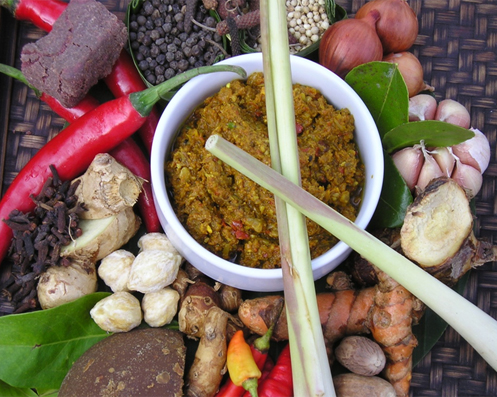 You can enjoy your Balinese seafood with there side dishes:
Vegetable fried rice or steam white rice
Sauteed vegetables: julienne green capsicum,red capsicum,carrot and green zucchini
Sauce: sambal matah, rajang oil sauce, chili ginger soya sauce
How to cook the Balinese Seafood:
Cut seafood wash nicely on running water
Marinate seafood with salt, pepper, Lea & Perrins sauce and lime juice
Grill seafood grill about 5 -7 minutes, turning seafood and spread with seafood marination each side then grill until seafood are properly cooked, as well as the other side.
Serve on a serving plate garnished with sliced lime and fresh herbs. Serve the seafood with the side dish.
Enjoy!
Do you find this blog useful? If you do, click SUBSCRIBE to be the first one who get the latest blog post!
If you! want to stop receiving the updates in the future, you can unsubscribe at anytime.