Villa Seminyak Estate & Spa is proud to announce that we are awarded a gold medal of the prestigious Tri Hita Karana Awards and Accreditation 2012. Held at Ksirarnawa Denpasar Cultural Park on Friday December 7th 2012, the ceremony was attended by the Governor of Bali and representatives of the tourism industry in Bali who presented the awards to 124 tourism service providers, including government agencies and local administrations who took part in the event.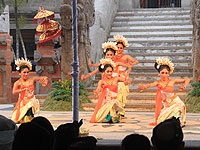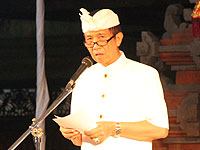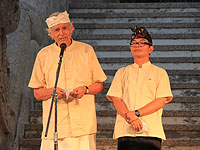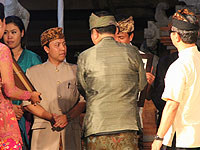 The gold medal we received this year is our momentum leap. Last year was our first enrolment in the award and we were honored the bronze medal. The achievement reflects that we have committed to consistently maintain our management and operation of our villas and our hospitality business in general to adapt with Bali's unique philosophy, the Tri Hita Karana, which is a life concept of Balinese community that represents the relationship harmony between human and God (Parahyangan/spiritual life), human to human (Pawongan/social life), and human with the environment (Palemahan/friendly with nature) in order to achieve spiritual bliss and balance of peaceful insight of life.
This award is an honor, and at the same time, a challenge. We oblige to preserve our commitment to carry out the Tri Hita Karana principles in our daily management and operation to contribute for a better community, environment, our spiritual life and last but not least our valued guests.