Bringing the philosophical insight of 'Segara Lelanguan'—a Balinese phrase to state of enjoying the beauty of the ocean—Nusa Dua Fiesta was held for four days from November 2 to November 5, 2012 at Peninsula Island, the same location as last year's festival. This year, the festival was focusing on music, arts, marine conservations, and culinary skills. Among the series of the festival ceremony, the highlight was the launching of the highest Kresna-Arjuna art sculpture which attracted many visitors.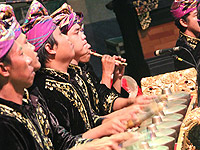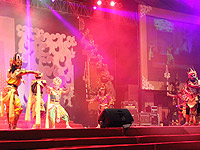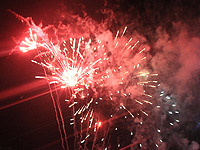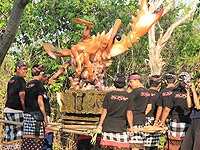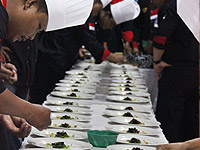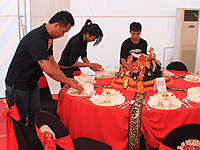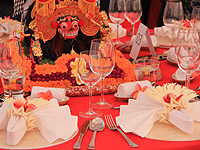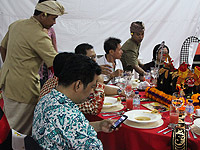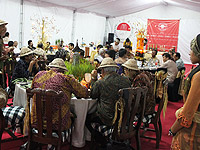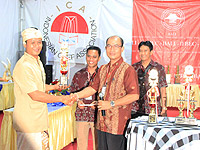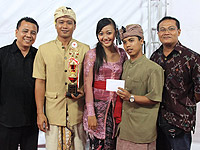 We were glad to take part on the festival program this year as we competed on one of the festival's culinary competition, a table setup competition which was held by Indonesian Food and Beverage Association (IFBEC). Our team—represented by Agus, Virgin, and others —was performing their best in setting up the table which brought the Balinese theme with the signature Barong as the central ornament, decorated with the combination of marigold, globe amaranth, and frangipani flowers. The table decoration was eye-popping to look especially with the red tablecloth matched the black-red ribbon chairs on the setup. As for the napkins, they were formed into hand fan look and were accentuated with Balinese stroke in which they were wrapped with décor made of palm leaf.
Eventually, our table setup shone as it took the third place in the competition as was declared by the juries. We congratulated the food & beverage team for their achievement. Keep up the good creativity!