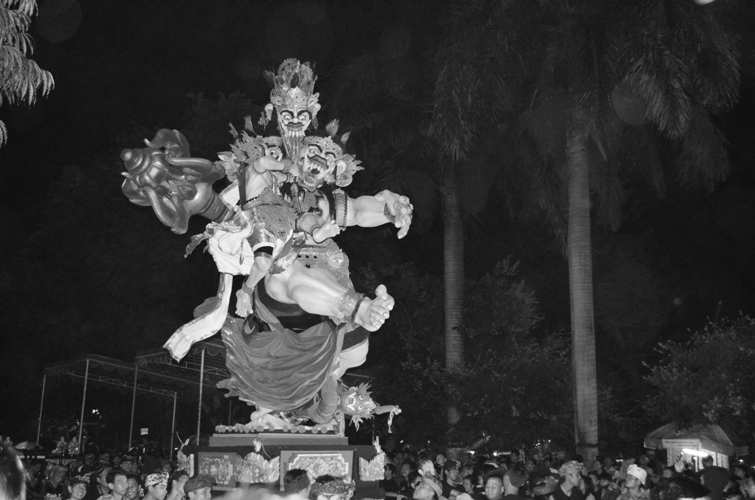 A giant puppet symbolizing demon (Bhuta Kala) is paraded around village on Nyepi Eve (one night before Balinese's Day of Silence). At the end of parade, Ogoh-ogoh will be burnt to represent a banishment of evil spirit.
Have you ever experienced Earth Hour? Congratulations to those people around the world who are willing to switch off their light for one hour. One small thing can save the future universe, right? Did you enjoy it? How about we challenge you to extend more? Perhaps, 24 hours with the light off sounds interesting, doesn't it? If it doesn't enough, we invite you to add more challenge with no entertainment, no travel and no activity at all. Wanna try it? No, it's not a joke. In Bali, people do those four things once every single year.
On a holy Hindu Balinese day called Nyepi or also well-known as "The Day of Silence", Balinese have to keep Bali light off and resist to travel outside, just stay at home without any activity, while working and having entertainment are also not allowed at that time. Those runs for 24 hours and makes Bali looks like a dead Island. Based on tradition and religious perspective, all they do is for celebrating Balinese New Year in more contemplative situation. Impressively, this Balinese's Day of Silence can contribute to save the balance of earth. The impact is not only for environment, but also good for human life. Here's ten reason why people should consider 24 hours of The Day of Silence!
1# Get fresh air like never before!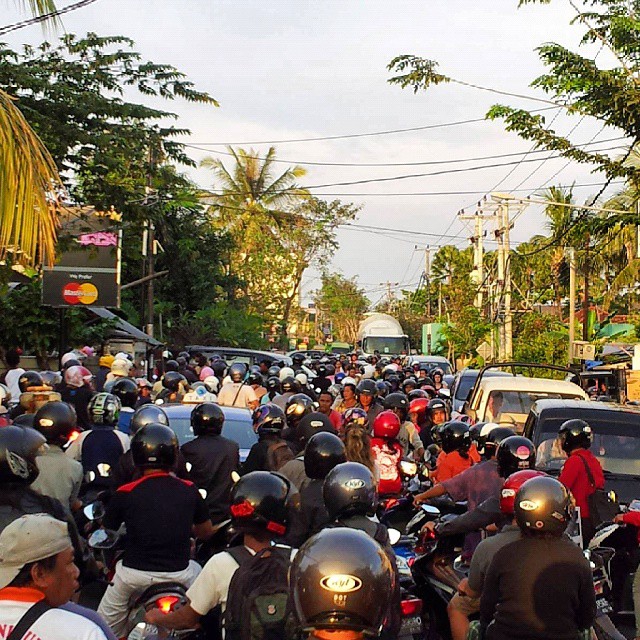 How could you live with trapped on the traffic every single day? Doesn't it look so horrible? | Photo : IG @andiandtom
When the whole day of your life has been trapped on traffic; busy town street with overproduced pollution from car and factory, the misery becomes one of the things you breathe in after few oxygen and plentiful bad air pollution. You may never realize it sucks, even though it degrades your health day by day.  That's why Day of Silence can save you from this saddest daily situation. Imagine, a day without car or motorbike on the street, a day without hazardous waste disposal, but a day with pure cleanliness air. Bali has already proved it through Nyepi. Indonesian Agency for Meteorological, Climatological and Geophysics releases their research that mentioning there was an emission reduction during Nyepi, which also involved in decreasing the greenhouse effects about 33 percentages. You will recognize the quality of air during Nyepi versus regular day.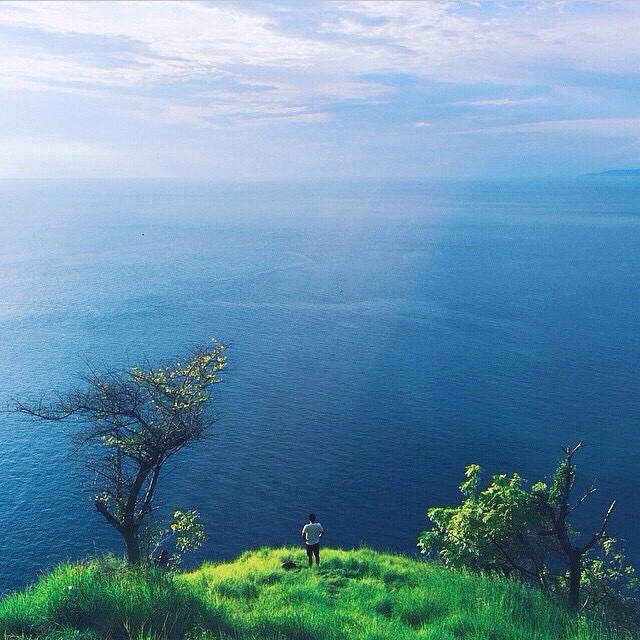 Can you describe the taste of fresh air like? Perhaps, like a perfect combination of natural elements on this picture, right? | Photo : IG @idabagusdanny
2# 24 hours to reconnect with family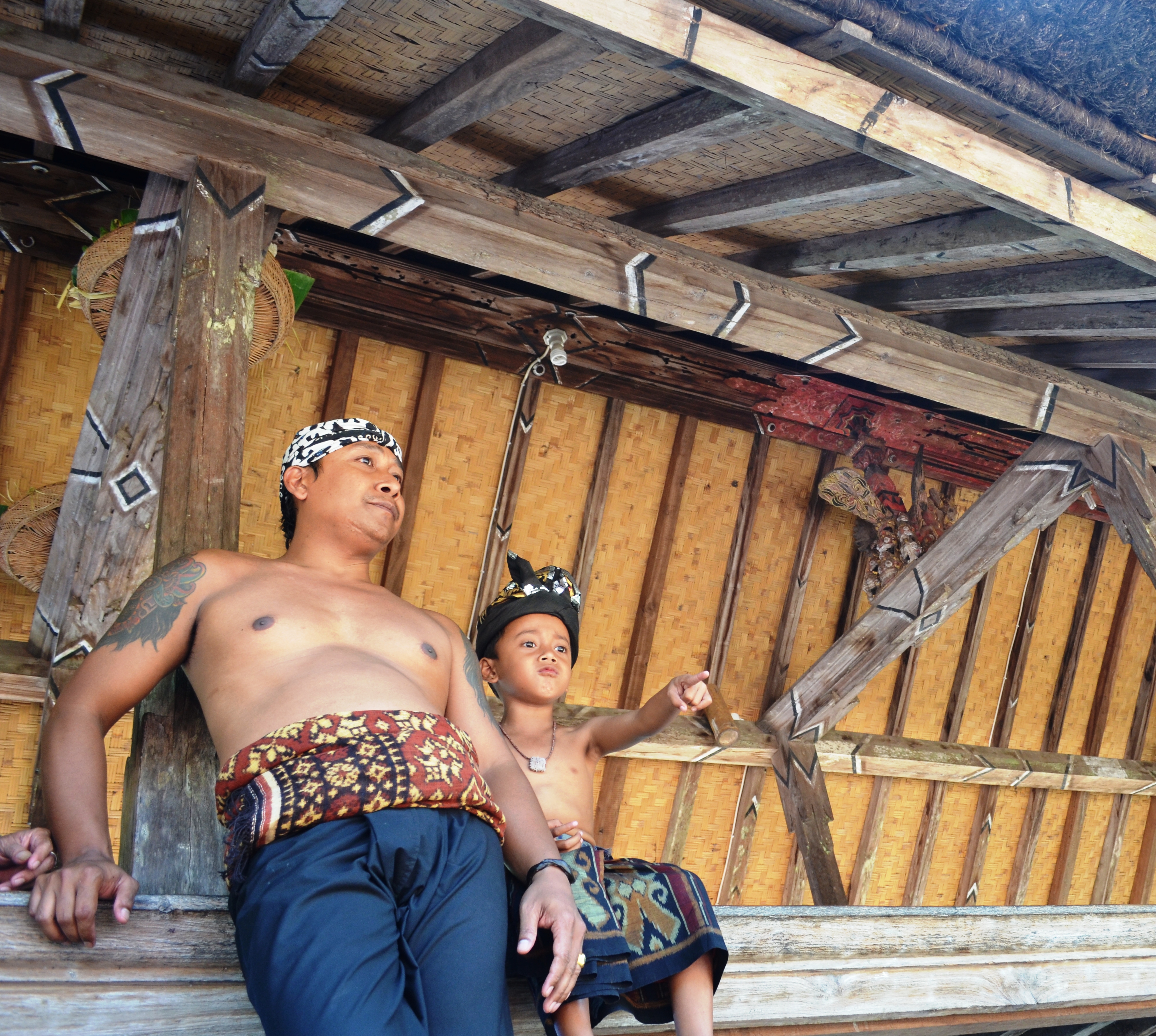 When there is a prohibition to travel around Bali during Nyepi, Balinese people use this occasion to gather with family and relatives at their hometown.
Everyday, you are stuck in urban routine. All you remember is only working and working. One moment makes you realize that precious time with family is getting less and less. How often do you talk to your mother? When the last time do you visit to your parents? Everyone must be agree that family is a key of happiness. One rule on Balinese's Day of Silence that to not allow any activity outside home is helping people to reconnect with their family. Balinese people use this occasion to back to their hometown and gather with their family. The rules seems really effective to push someone for focusing their time with parents, kids, siblings and relatives. There is no need to worry about staying at home for 24 hours, because the family will make it different.
3# Save electricity bills!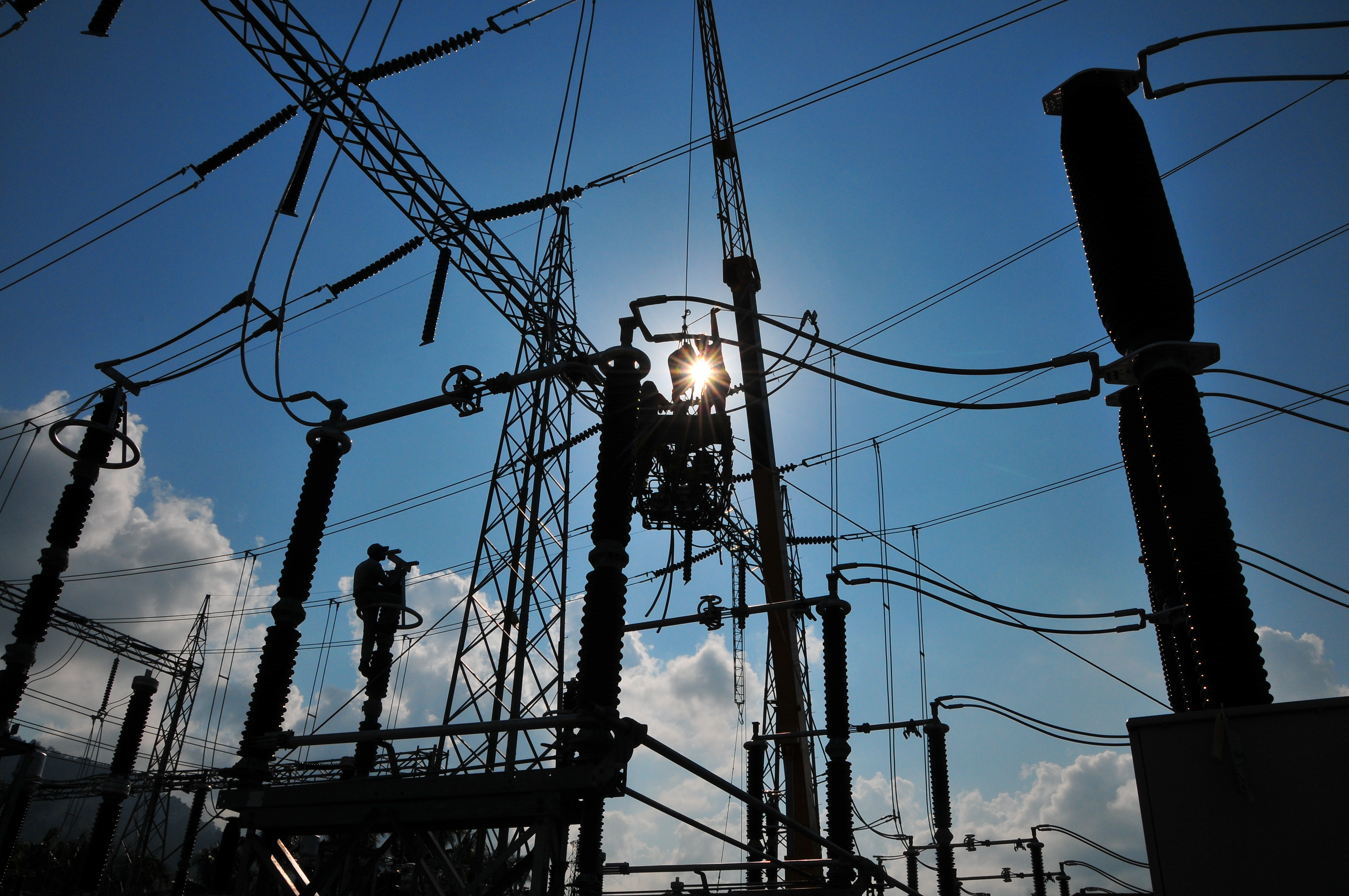 FYI! In 2015, Indonesia's state-owned Electricity Company saves electricity almost 8 billion rupiah from Balinese's Day of Silence | Photo : www.jankprabu.blogspot.co.id
Another tough rule of Balinese Nyepi is no fire or light, or probably you can say an electricity off. Balinese's Day of Silence makes sure you are not trying to switch on the lamp or light the matches. When the night falls on that day, the dark will be like completely dark. Balinese people are not allowed to light every single room at their house, including garage and garden. A whole Bali Island looks like getting a massive blackout at the time. This situation really supports the meditation night on Nyepi. All you see will be a black, but all you hear is the sound of nature. However, the best thing about this rule is saving you from the over-payment of electricity. Even only one day, it can still decrease electricity bills and absolutely contribute in energy saving. Imagine, if the world celebrate Day of Silence, how many energy and people's bank account will be saved?
4# Try digital detox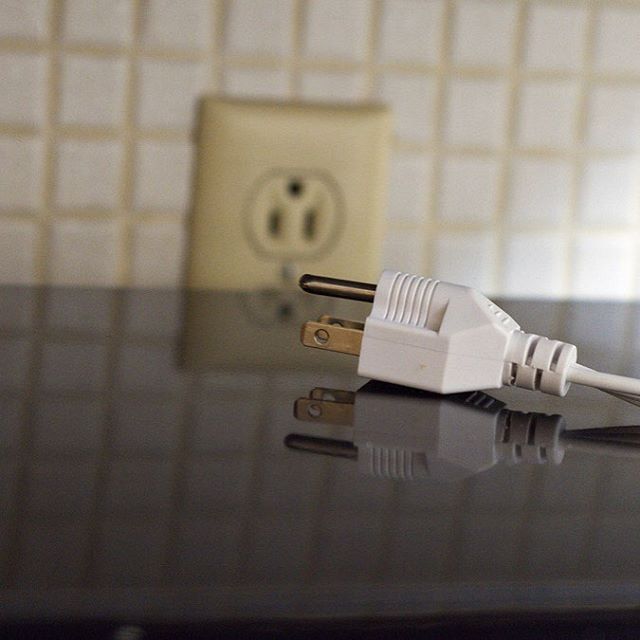 Let's get in touch with the real world. It's not hard to turn off your gadget and disconnect from internet only for 24 hours. | Photo: IG @groknation
Nowadays, gadget and internet controls the life of millennials. It seems like the world is getting bored without checking social media and replying chat room. Even the real social interaction is threatened by people's digital addict. People choose to disconnect their real world and stuck into digital's guilty pleasure. It looks horrible, doesn't it? One prohibition from Balinese's Day of Silence can be considered to help your digital detox program. The day doesn't allow you to consume entertainment and electricity including any stuff from internet and gadget, only for 24 hours. The silent day leads you to discover peaceful soul and reconnect you to the real world named nature and social life.
5# Take a break from hectic works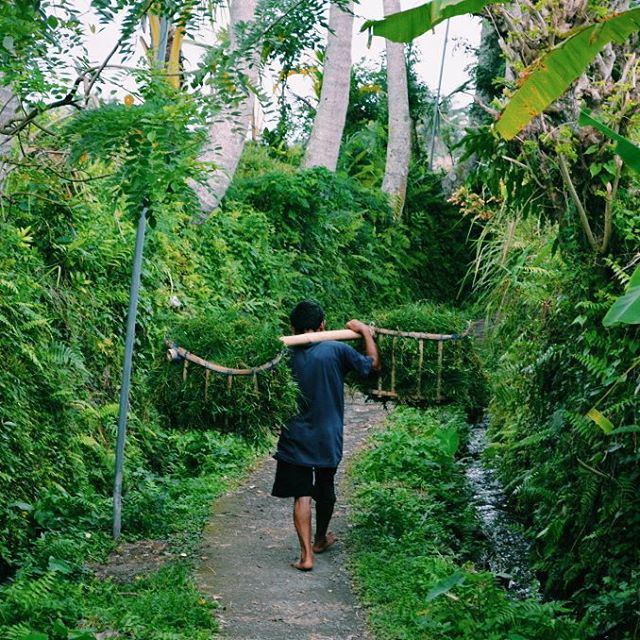 Indeed, working is good for your wealth, but it is not good enough for your psychological. Let's take a break for a day. Refresh your mind and soul to get more future productivity.
Balinese's Day of Silence saves you from the stressful of working day. Only Nyepi can make your office to off its operation for just one day in Bali, even the International Airport should be shut down at the time. Nyepi needs you to take a break and forget all job routine; even your gardening or fishing activity must be off. For Balinese people, Nyepi is a perfect time to refresh their mind from all complicated though. Nyepi is a perfect escape from daily hard routine. Don't you think it will be good for your next productivity at the office?
6# Stargazing like in the movie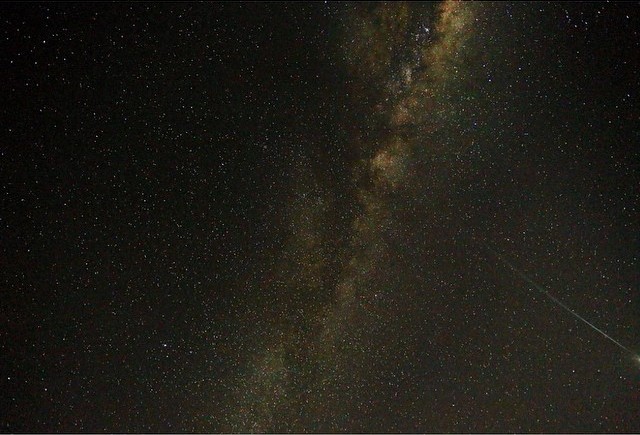 Stargazing becomes the most favorite activity on the night of Nyepi. It is not impossible to capture shooting stars | Photo: IG @gungarya
Have you ever seen a Milky Way like an ocean of star above the sky at the night? We mean the image of Milky Way like in Hollywood sci-fi movie capturing the splendid galaxy. At the night of Nyepi, you can experience this real sensation. Because of no light allowed during Nyepi, it practically makes only moon and stars fulfill a whole light of Bali. You don't need to camp in the middle of jungle, or go to the famous Chile's Atacama Desert and Sweden's Kiruna to explore impeccable stargazing spot. Just sitting on terrace or balcony, the picturesque ocean stars can be enjoyed. Once again, Nyepi leads human to discover something spectacular from nature in simply way.
7# The best day for meditation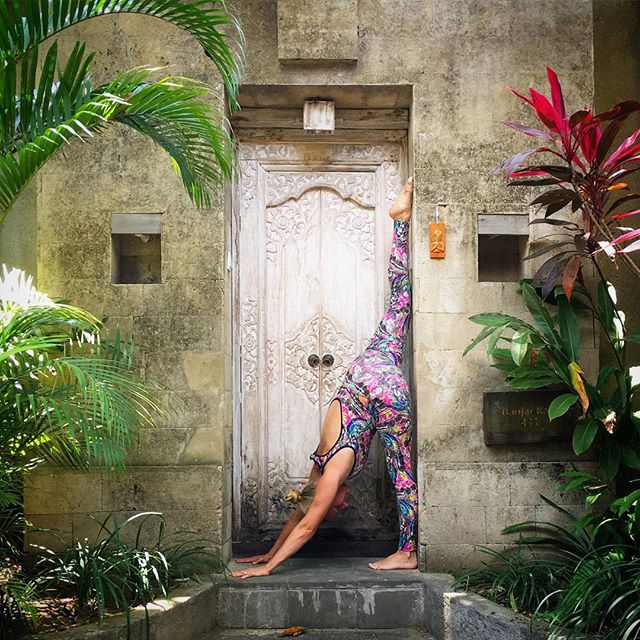 Balinese's Day of Silence aka Nyepi is essentially about meditation. You can use this occasion to do a contemplative yoga. | Photo : IG @perthyogagirl
Don't you know Nyepi is perfect day to do a meditation? No wonder, if those yoga lovers out there excited to welcome Nyepi. Silent Day is like an accumulation of serenity that you won't find in any regular day. Only surrounded by nature and silence, your meditation will be completely accomplished. As known as, meditation is not only good for your concentration, but also refreshing your mind and soul. Moreover, if it is combined with simple yoga movement, you may get an extra health.
8# Learn to appreciate universe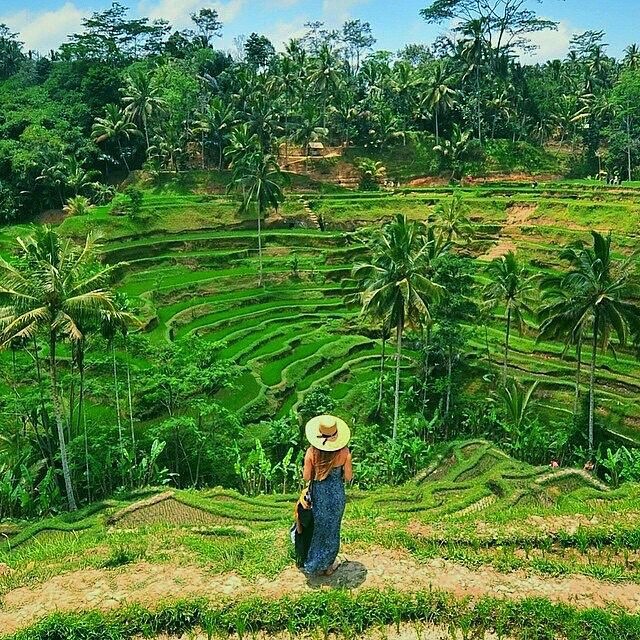 Nature provides everything to our life. It's time to appreciate by giving nature a rest from human distraction. | Photo : IG @travelplusstyle
Human is too much busy in thinking about their wealth and future. They rarely care about environment. In fact, so many environmental issues including global warming appears. Mostly, human activity is not friendly for the environment, example throwing rubbish in inappropriate place, illegal logging, pollution, massive development, plastic bag issue, and many more. It makes Nyepi aka Silent Day can be a form of reflection to appreciate what universe gives to human and how much nature contribute into our life. Nyepi makes us to not thinking only about ourselves, but also the great universe where we lives.
******
What do you think about Balinese's Day of Silence? Have you ever experience once? Is it true this annual Balinese Hindu celebration giving a positive impact for human life globally? Share your experience on comment section below!